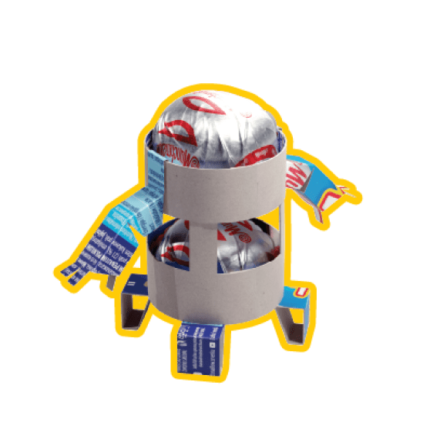 Miro
Fun fact:
Wants to make a film about the crew.
Main traits:
Kindness
Enthusiasm
Cheerful spirit
Quirk:
Has to write everything in their diary
Meet Miro
Miro is the happiest and most kind-hearted Munch in the entire RoboMunch team.

He is always cheerful, optimistic, and ready to socialize. His biggest dream came true when he joined his favourite crew, which he had fantasized about since he was little! He is so thrilled and excited about every new adventure. He believes that each crew member is unique in their way and that he can learn great things from each of them.

Before every adventure, he comes up with a new dance and song, and when he returns, he writes everything down in his journal to remember every day.

He loves watching Jaro fixing things and is the only one who cares and learns from him with great attention. He wishes to one day make a film about his amazing crew, so he often carries a camera and records their adventures. He believes that this film will win all the awards in the universe! Build the next RoboMunch!