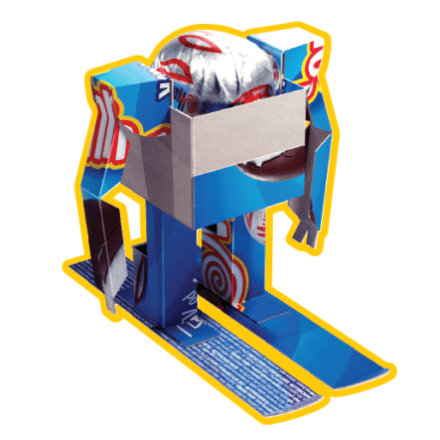 Mena
Fun fact:
The best at movie and TV show recommendations.
Main traits:
Endures extremely low temperatures
Fantastic skier
Sporty type
Quirk:
Doesn't like birthdays
Meet Mena
Unlike Orijana, Mena loves low temperatures!

She is a kind and good Munch but can be pretty cold towards others. She doesn't like celebrating birthdays and doesn't understand why everyone is so excited about getting a year older. She loves birthday cakes, so that's the only reason she attends birthday parties. She adores sports, especially winter sports.

She is supposed to give skiing lessons to Ivica and constantly invites the crew to go skiing, even though nobody is a bigger fan of the cold than her. She dreams of participating and winning gold at the Munch Olympics, so she prepares for it every year. In addition to skiing, she loves movies and series, and she gives the best recommendation for each crew member based on their character. When she starts watching a series, she can't stop and often finishes a whole season in a few hours.

She often competes with Lada in Munch races, and when they're done, Lada shows her the new animals she has discovered. Mena is not as fascinated because nobody, not even animals, can be faster than her when she's on skis. Build the next RoboMunch!