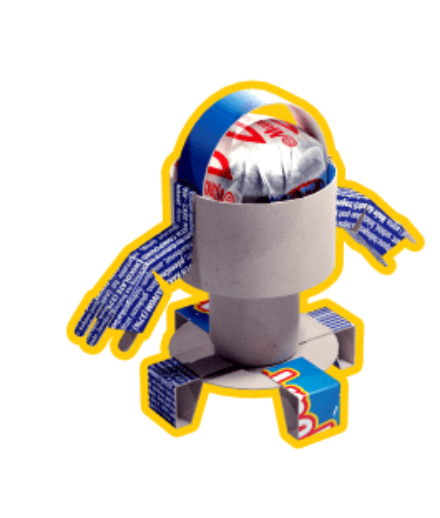 Mirna
Main traits:
Expert in discovering and precisely scanning other planets
Best at comforting the crew
Patient
Quirk:
Stashes sweets from the crew
Meet Mirna
Mirna is an expert in discovering and precisely scanning other planets. She scans so well that nothing can escape her attention. She gradually creates a database about the universe that she hopes to fill soon.

Before she met Vasko, she lived for a long time on the third mysterious Munch planet, where she conducted all her research. Surrounded by diverse fauna and flora, her goal is to live a little on every planet.

Vasi adores her, and she adores him. She always listens to his stories about plants and constantly brags that he is the smartest in the universe. She continually lectures him on being cautious in adventures when he goes somewhere without her.

When someone in the crew is sad, Mirna comforts and encourages them. She has a stash of Munch treats that she gradually shares with the team.

She loves her husband the most, especially the stories and jokes she has heard 50 times. Build the next RoboMunch!