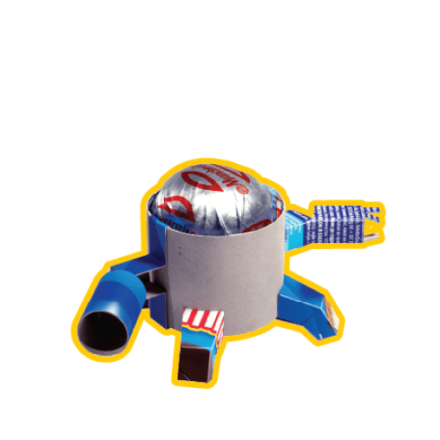 Zajak
Fun fact:
Dreams of living in a huge library.
Main traits:
Expert in astronomy
Dedication
Great helper
Quirk:
Needs to write down everything, absolutely everything
Meet Zajak
Do you know how many stars exist in the universe? You may not know, but Zajak does. He is a true expert in astronomy.

He doesn't sleep at night but observes the stars and is completely fascinated by them. He spends much time with Vasko, who gives him advice and shares his knowledge. Zajak writes down everything and learns. He believes knowledge is the greatest treasure and desires to live in a vast library.

The crew often tests Zajak's knowledge of astronomy by questioning him about stars, planets, and phenomena in the universe. Zajak was an orphan before he met Jaro. But Jaro convinced his parents to adopt Zajak, so they became brothers. Since then, they have been inseparable.

While Jaro fixes things, Zajak works on new research about stars. Still, they have developed a unique ability - to combine into a multi-bot, enabling them to solve problems faster and more efficiently. Build the next RoboMunch!